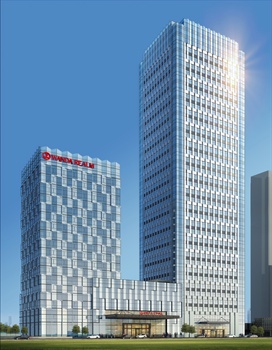 The Wanda Realm Changzhou is an ideal choice for travelers who want to take in the sights and sounds of Changzhou. With Free in-room Wi-Fi available, you'll have no problems keeping connected.
Boasting a convenient location, the hotel is just 9km from Changzhou Railway Station and 30km from Benniu Airport.
This hotel makes a great place to kick back and relax after a long day of sightseeing. Travelers requiring pickup service can book this directly through the hotel. For those driving themselves, free parking is provided on site.
Germaphobes can rest easy - the level of cleanliness is highly rated at this hotel. For guests traveling with families, this hotel is consistently one of the most popular choices.